When a family loses a loved one in the United States today, it finds itself embroiled, often expectantly and even unwillingly or unwittingly, in a complex, confusing death care industry in which its best financial interest are not always automatically considered. A family that is not careful, or just not adequately informed about the industry's practices and traditions, can end up spending thousands of dollars more than it intended or can afford. It is for this reason that a basic knowledge of how the death care industry works can be a valuable asset when it comes time to plan a funeral and a burial for a lost loved one.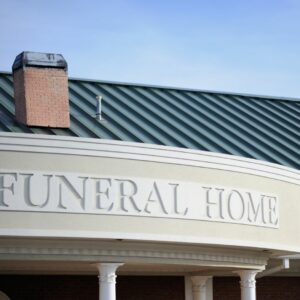 One of the most important things that a grieving family can understand as it navigates its options in the midst of an emotional crisis is the basics of how funeral homes and cemeteries operate. It is often the case that a city has several establishments that offer one-stop convenience of providing both funeral and cemetery services under the same roof. But it's important for consumers to understand the complexities of the relationships between entities that run cemeteries and those that operate funeral homes. Even when they are on the same property or in the same building there are important, but often unannounced, factors that customers should consider when negotiating. This article aims to clear up some of the confusion that can be prevalent among families who are depending upon funeral homes and cemeteries in their trying times. Armed with this information, a family will be in a better position for assuring that it orders precisely the goods and services it needs for a funeral or burial and does not pay more than necessary.
Cemeteries and funeral homes operate under different accounting systems
Cemeteries and funerals in today's death care industry are often owned by the same company. As we implied above, this is often a strategic advantage. Being able to offer one-stop shopping service is a great way to secure a high percentage of the death care business in just about any city. Customers who are grieving over the loss of a loved one are typically not overly interested in doing a lot of investigation and interviewing of companies they intend to hire for their family member's memorial service and burial, so they will be likely to appreciate being able to arrange for their services and their loved one's burial all under one roof.
But they may not realize that, even if a cemetery and funeral home are owned by a same company (and this is not always the case, even if the two share a name and a building), they almost always operate under separate accounting systems, and this often means even separate staff members attend to the two sides of the business. This is for legal reasons. The famous Funeral Rule, enforced by the Federal Trade Commission applies to funeral homes, but not to cemeteries. So that they can report their compliance clearly to government officials, the funeral home side of any entity (whether it be a single business or a partnership between two businesses) usually has need to keep its books entirely separate.
This may seem to be a matter that is of little consequence to customers, but, in fact, it can have a great deal of impact on financial negotiations. For starters, customers should never assume that overhead built in to a cemetery or funeral home's pricing is less just because two entities operate under one roof. It's true that there may be a savings from being able to share building and utility costs, but that amount could very well be taken up in increased expenses that come from having to keep a separate set of books for each part of the business. Extra people may need to be hired, for example, and, since payroll expenses are the biggest part of just about any business, just one extra employee could easily account for any savings that may come about from sharing building and utility expenses. So customers should be wary of any idea they may have (or that may be offered) that doing business with a cemetery and a funeral home that operate out of the same property will automatically lead to lower prices than they could find elsewhere.
The next thing that customers should watch out for when working with a cemetery and a funeral home that appear to be related but, in fact, are two separate legal entities (for accounting purposes anyway) is the temptation to buy a product or service just because it is offered in a convenient manner. It is often the case, for example, that a cemetery salesperson and a funeral home director will meet with a family simultaneously, and that the customers do not realize they have the option to meet with the people separately – to arrange funeral services in one meeting with one company representative, and then to arrange the cemetery services separately. When the cemetery representative and the funeral director are meeting together with the family, they are able to give the impression that the two sides of the business are working as a team in the best interest of the customer. But the truth is, because the two are working under separate accounting systems, they are usually not allowed to offer incentives for purchasing goods and services as a package from both entities. This may not always be clear in meetings.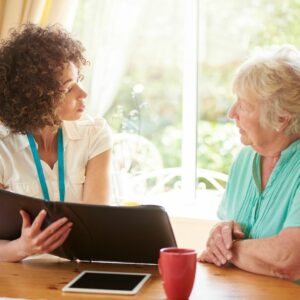 Families should remember that funeral homes are required under the Funeral Rule to list all of their services on a "General Price List" that serves, roughly the same function as a restaurant menu – allowing customers to order exactly the services they need at prices that are explained clearly. Because of this rule, many cemeteries also have their prices clearly labeled in menu form, too, even though there is no federal law requiring that they do this. So this means that customers have the right to pick only the services and products they want or need and– more importantly – that they can order products from any company. So, for example, if a customer wants to order a casket from a funeral home, but a headstone from a third party that is able to produce the marker less expensively than the cemetery side of the business can do so, he or she is well within his rights to do so. And given that cemeteries and funeral homes must operate under separate accounting systems, it becomes very difficult for, say, a company to counter such a sale by offering customers a low price on grave plots or headstones if they buy a casket or urn from the funeral home. The bottom line is that the accounting requirements of funeral home and cemeteries that operate on the same name or same property are such that they encourage customers to shop around to entities all across a city – or even on the internet – for the best deal. Customers are wise to do that – even if it's a bit difficult and uncomfortable to do while in the midst of grief.
What exactly does a funeral home do
The next piece of information that is of importance to a family negotiating funeral and burial services with a cemetery and funeral home is knowing exactly what a funeral home's services entail. Funeral homes are typically responsible for arranging a family member's memorial service and visitation. They are also responsible for arranging transport of a body to the funeral home and then to a memorial ceremony site or a crematory (or both) and preparing a body for the service and/or cremation. And finally, they are responsible for delivering the body (or cremation remains) to a cemetery and arranging for any ceremony the family wishes to have at the cemetery itself. It is important that customers keep in mind that, because funeral homes and cemeteries almost always operate on separate accounting systems, these services are almost never consolidated with the cemetery duties described in our next section. It is perhaps the case that a customer may assume that discounts are implied in the prices listed for the services that can be done using the same personnel, and even equipment, as the cemetery. But that is simply not the case.
What exactly does a cemetery do
Here is a list of the duties that a company operating a cemetery and a funeral home out of the same property would likely assign strictly to the cemetery: receiving a body or cremation remains for burial, burying the remains, installing a headstone and any other grave plot décor, attending to landscaping maintenance and lawn care needs, and maintaining burial records that can be used long into the future by family and friends of the deceased. As with the funeral home services described above, these services are exclusive to the cemetery side of any funeral home/cemetery combination, and it would be a mistake that a customer is getting a less expensive price for these services simply because he is ordering the services from a cemetery that is related to the funeral home with which he is also doing business.
Who regulates cemeteries and funeral homes.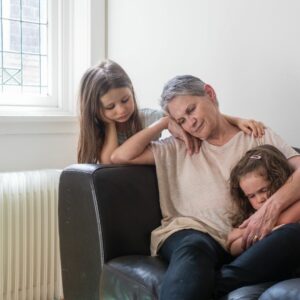 Here again, customers should not assume that the same regulators keep watch over a cemetery as do a funeral home. In fact, cemeteries have very few regulators keeping track of what they do. In some cases, historical commissions or local municipal governments exercise discretion over cemetery operations, but that is mostly for the purposes of aesthetics and historical preservation. Financial matters related to pre-need sales are also usually overseen by banking, finance or insurance commissions at the state level. But, to assist customers in matters of complaints about unfair business practices and other issues that relate to how an entity interacts with its customers, customers have very few specific governmental resources (a chamber of commerce or Better Business Bureaus can often be a good, private, source of help in such matters) Meanwhile the Funeral Rule, enforced by the Federal Trace Commission offers many consumer protections to grieving families who do business with a Funeral home. Whereas a family may have little legal recourse against a cemetery if it believe the staff has misrepresented a fact about, say, burial vaults that a cemetery may require of all customers, the Federal Trade Commission would likely be very interested in a family's complaint that it had been pressured by a funeral director into paying for an embalming service that it did not really want. This difference may even be detected in the very demeanor of the representatives that a family may be working with. The Funeral Rule is largely enforced by means of undercover FTC employees ("mystery shoppers") who pretend to be grieving customers asking about services. Funeral home employees typically know that any customer who comes into their establishment may be a government agent ready to take a legal pounce on any false, unethical, or illegal move. Cemetery employees don't typically operate under that sort of pressure – even if they work in the same building as a funeral home – so they may be more inclined offer their own subtle pressure to customers. Buyers should, definitely beware.
The bottom line to this lesson for consumers is this: funeral homes and cemeteries are entirely separate entities and customers should never be fooled into believing they are getting a bargain on their services simply by virtue of their patronizing two entities that operate in the same building or are owned by the same company. In the state of grief that usually accompanies the loss of a loved one, it is easy to make negotiating mistakes when working with a funeral home and cemetery to plan burial and a memorial service. This is but one tricky area in which consumers would do well to be as well armed as possible before stepping into a meeting with a cemetery sales person or funeral director with an interest in selling them as much as they can at the highest possible price.