As typical prices for a person's final expenses (burial, cremation, funeral, etc) continue to skyrocket to over $12,000, families across the United States are understandably searching for ways to keep costs to minimum. One possibility in this effort seems to be a reasonable: buy a grave plot from some other source besides a direct purchase from a cemetery. While this is not always a practical idea, it is definitely worth looking into as, potentially, a substantial cost saving move. Below we offer some tips.
Negotiating the Sale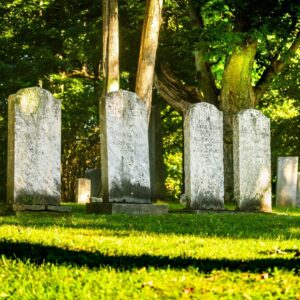 The first thing to do when considering this option is to find a person willing to sell a plot for a reasonable – or even downright cheap – price. The best scenarios to be on the look out for are those in which a person who has already arranged his or her family's burial unexpectedly inherits an additional plot. It may sound morbid to do this, but, if you have a friend who has recently lost a parent or grand parent or some other relative, it may be well worth the effort to politely inquire as to whether an additional cemetery plot has suddenly become available to him or her. If it has, the person may consider selling the plot to you at a very good price. While there are many online sources that help connect cemetery plot buyers with sellers, buying from a strangers will likely lead to a higher price. It is often the case that a family that has inherited a plot will be likely to give friends and family members a much better price on a sale than they would if they sold it to a stranger via an online outlet – especially if the outlet charges an advertising fee, which most do. Further, buying from a friend or relative leads to more assurance that a grave plot will be in a good location,nearby the graves of other friends and family members, for example.
After you have found a plot that is for sale, it is best to start negotiations by simply making the owner a monetary officer for the plot. As with any other negotiation, it is wisest to start with a low offer that you do not necessarily expect the owner to accept. He or she will then have the option of accepting, rejecting or countering the offer with a higher price request. Before a sale is agreed to by both parties, it is likely that the price will have been discussed quite extensively, with both buyer and seller making several offers before finally settling on an agreed price.
An important note: if headstones have already been placed on the grave plot, the buyer should consider before the sale whether he or she intends to keep them or remove them. Most engraving on a headstone can be removed or changed by skilled labor, and any expense associated with that, as well as the cost of removal and/or installation of a headstone should definitely be taken into account when negotiating the sale price.
Working with a Cemetery
Once you have located a grave plot that is available for sale and have negotiated an agreeable price for the purchase, it is time to formally execute the sale. In most cases, an attorney is not required, but it is always wise to consult the managers of the cemetery where the plot is located. They should be notified of a sale, if for no other reason than to keep their records updated for the benefit of visitors and even historians who may very well have good reasons to access a grave site in future years. The cemetery management is also most likely very experienced in the details of how to formalize the sale of a plot and following their advice on what paperwork to file is likely a very wise thing to do. And, of course, many original sale agreements with a cemetery itself have a clause requiring that any transfers of a plot be approved by the cemetery management. (Often the contracts require that the cemetery be paid a percentage of the sale price.)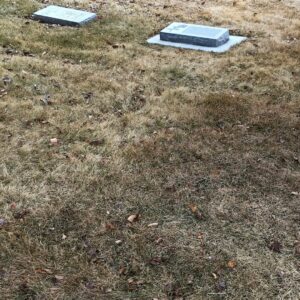 It is important to note that, though a cemetery plot is technically a piece of real estate and its owners are said to have a "deed" for the land, very few state and municipal real estate laws apply to the sale of a plot. Rather, the governing authority of nearly every sale of a cemetery plot is the cemetery itself. In most cases, conditions of a sale (or other transfer of plot ownership) are spelled out very clearly in the original contract that a cemetery has with a purchaser. These contracts vary widely by cemetery, so a discussion of what a "typical" cemetery will require is all but impossible (especially in this brief space). If either the buy or the seller spot something to which they would like to challenge in the original cemetery contract, an attorney's assistance may be necessary. But, in general, so long as all rules spelled out in a contract are followed carefully, no legal assistance is usually necessary for the sale of a grave plot.
Documenting the Sale
After money has changed hands and the cemetery's management has been duly notified of a sale, and all parties are in agreement on the sale, both buyer and seller would do well to make sure that all parties have thorough documentation of the sale – and that arrangements have been made to store the documentation in a very secure place (a fireproof safe in the cemetery's main offices, band safety-deposit box, etc.) It is often the case that a cemetery plot will not need to be used for decades after a sale has been finalized, and it is exceedingly unwise to rely on word-of-mouth or other informal documentation of a sale for that length of time. This is not to say that it's a bad idea to tell others, orally, about the sale, however. In fact, making sure that all immediate family members know of a sale is an exceedingly healthy thing to do. Such a move ensures that a family will know exactly what to do and where to turn upon the death of a loved one. And that information in the midst of the emotional trauma associated with just about any death, can be a great comfort and a blessing indeed.